Fruit Mixes
H1460
Le Fruit de MONIN Peach has the profile of sweetness with an acidic tang on the palate. The rich texture comes ac. . .
Read more
View full details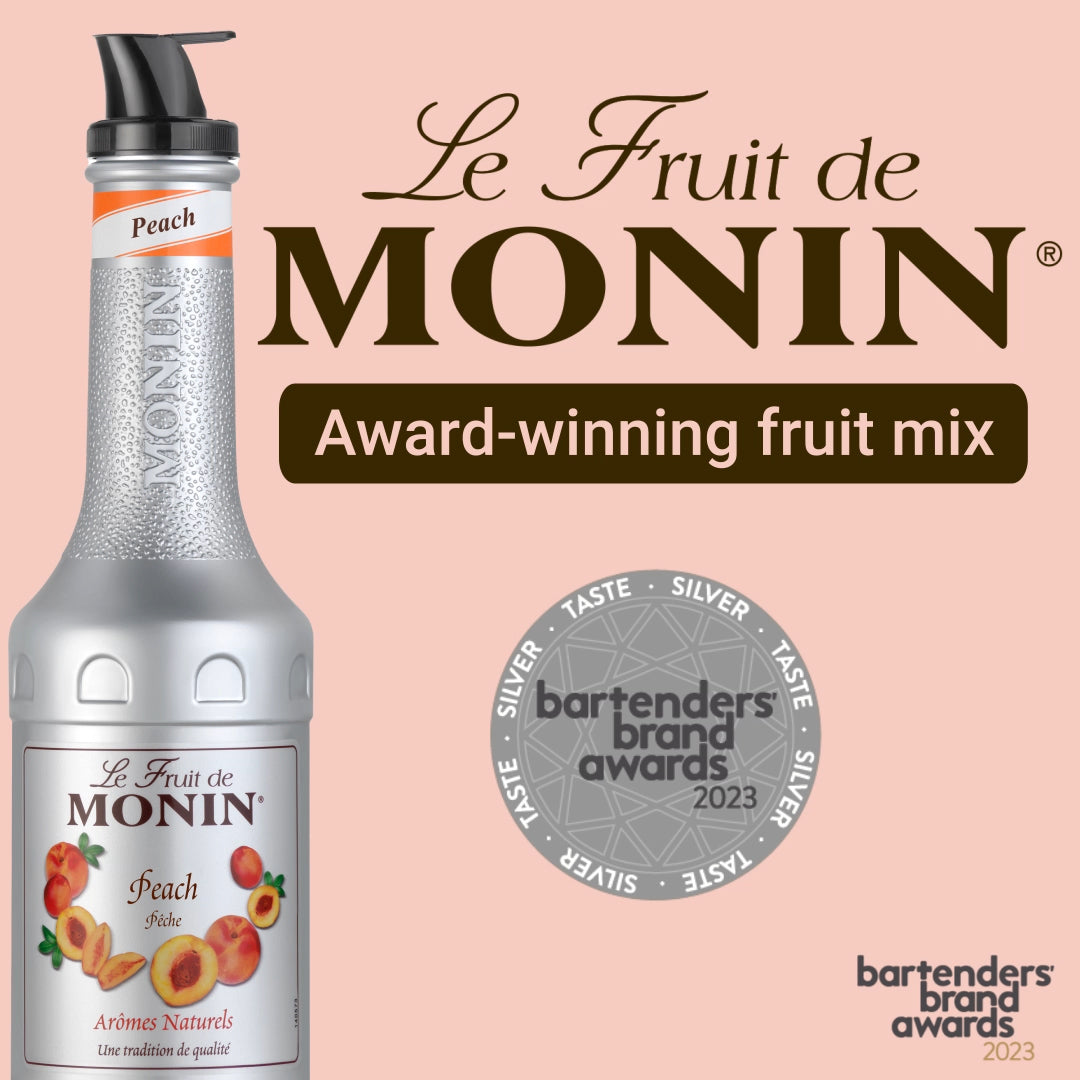 Product Information
Amount Per Serve
Use 15-30ml per serve for cocktails, 30ml for frappes and milkshakes, or 15ml for iced teas and lemonades, depending on recipe.
Ingredients
Sugar, peach puree, natural flavouring, thickening agent: pectin, preservative agent: potassium sorbate, acidifying agent: citric acid. Contains 50.1% peach puree.
Product Information
Contains 50.1% peach puree. Natural flavourings. Suitable for vegan, vegetarian diets. Alcohol-free, Halal, Kosher. Shelf stable: 18-24 months before opening and 4 weeks after opening in a clean, dry at room temperature (<25°C)
Serving Suggestion
Used in iced beverages from lemonades to iced tea, cocktails and mocktails
Shelf Life Once Open
30 days
Storage Instructions
Store in a dry, cool (<25°C) place and protected from light
Tasting Notes
Flavour: Fresh peach skin on the nose giving way to a sweet and smooth peach palate.
Usage Guide
Use 15-20ml per serve for hot drinks, 10-25ml for cocktails, 20-30ml for frappes and milkshakes, depending on recipe
Package Information
1 Litre PET plastic bottle
Nutritional Information per 100ml
| | |
| --- | --- |
| Energy | 313 kcal / 1330 kJ |
| Fat | 0 g |
| of which saturates | 0 g |
| Carbohydrate | 77.3 g |
| of which sugars | 74.8g |
| Protein | 0.5 g |
| Salt | 0 g |