Capers & Peppercorns
D422
Magically intense, our capers are a sure-fire way to add impact. Whether you're using as a signature ingredient . . .
Read more
View full details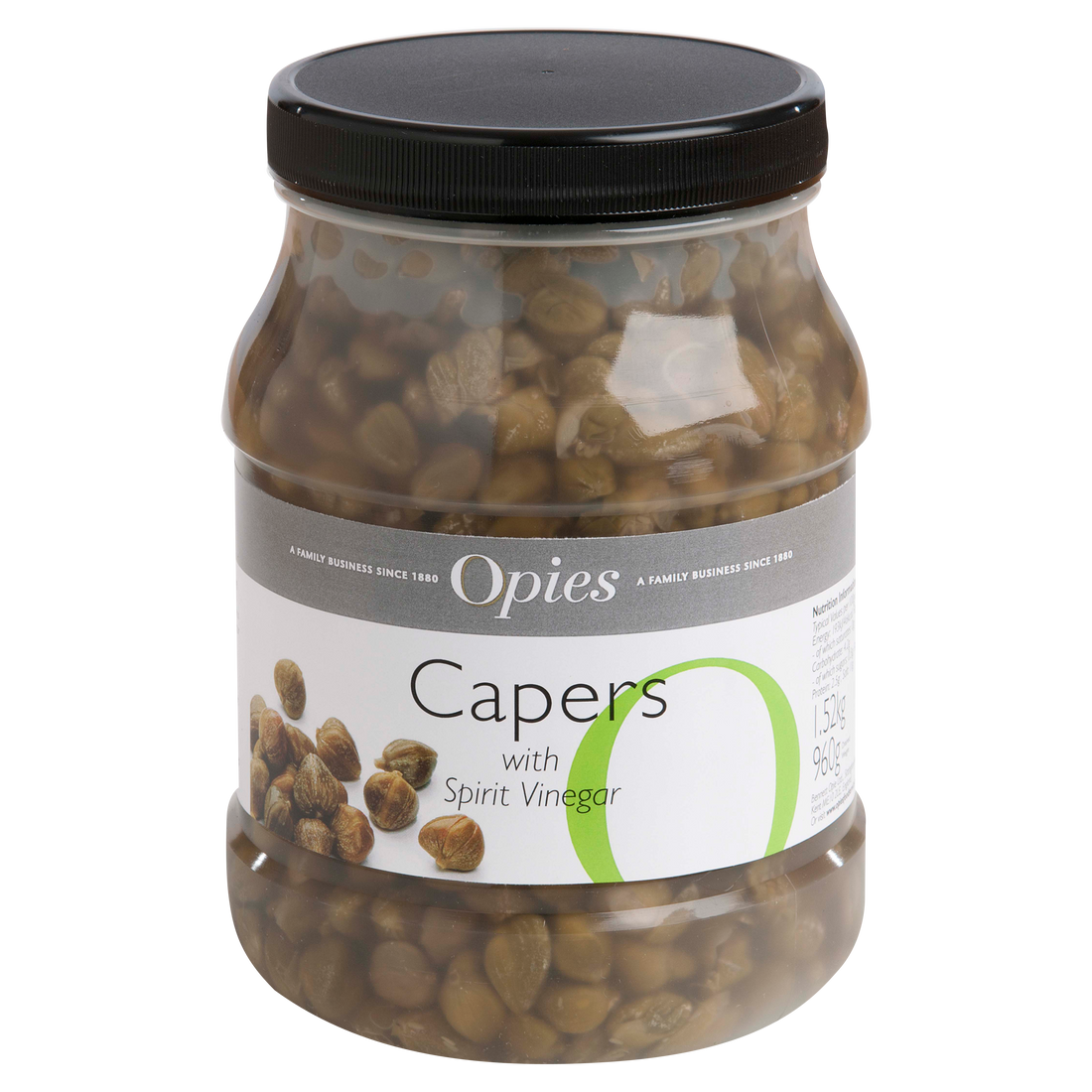 Product Information
Ingredients
Capers, Water, Spirit Vinegar (17%), Salt.
Product Information
No allergens. Suitable for vegans and vegetarians.
Serving Suggestion
While few will know that that are the unripened flower bud of the capparis (caper bush) shrub, many will ask what capers are used for. They are a staple in many Mediterranean dishes, from puttanesca sauce, salsa verdes, salads, buttery fish, fresh salmon, mixed into a creamy homemade tartar sauce or even heaped into an adventurous filthy martini.  Capers are usually graded and named based on their size and these capers are 'fines' which are known for their plumpness which means they are bursting with flavour.
Shelf Life Once Open
Once opened, keep refrigerated and use within 6 weeks.
Storage Instructions
Store in a cool dry place.
Tasting Notes
Delivering a burst of lemony, olivey yet tangy flavour, these fines capers pack a real taste punch and will stimulate taste buds with every bite. 
Usage Guide
For a luscious lamb dish or a sauce with flair
Package Information
Plastic jar and lid
Nutritional Information per 100ml
| | |
| --- | --- |
| Energy | 104kJ/25kcal |
| Fat | 0.5g |
| of which saturates | 0.2g |
| Carbohydrate | 5g |
| of which sugars | 0g |
| Protein | 1.8g |
| Salt | 12g |