Fruit Mixes
H1011
Le Fruit de MONIN Coconut incorporates the rich, creamy, indulgent taste, aromas and textures associated with coc. . .
Read more
View full details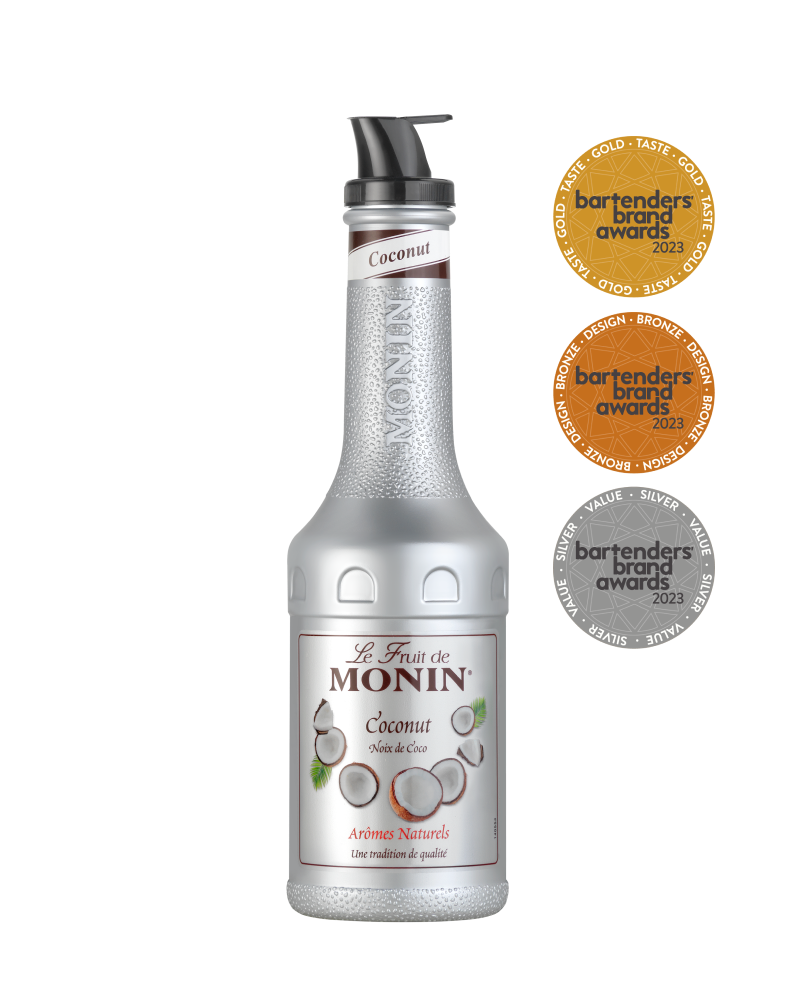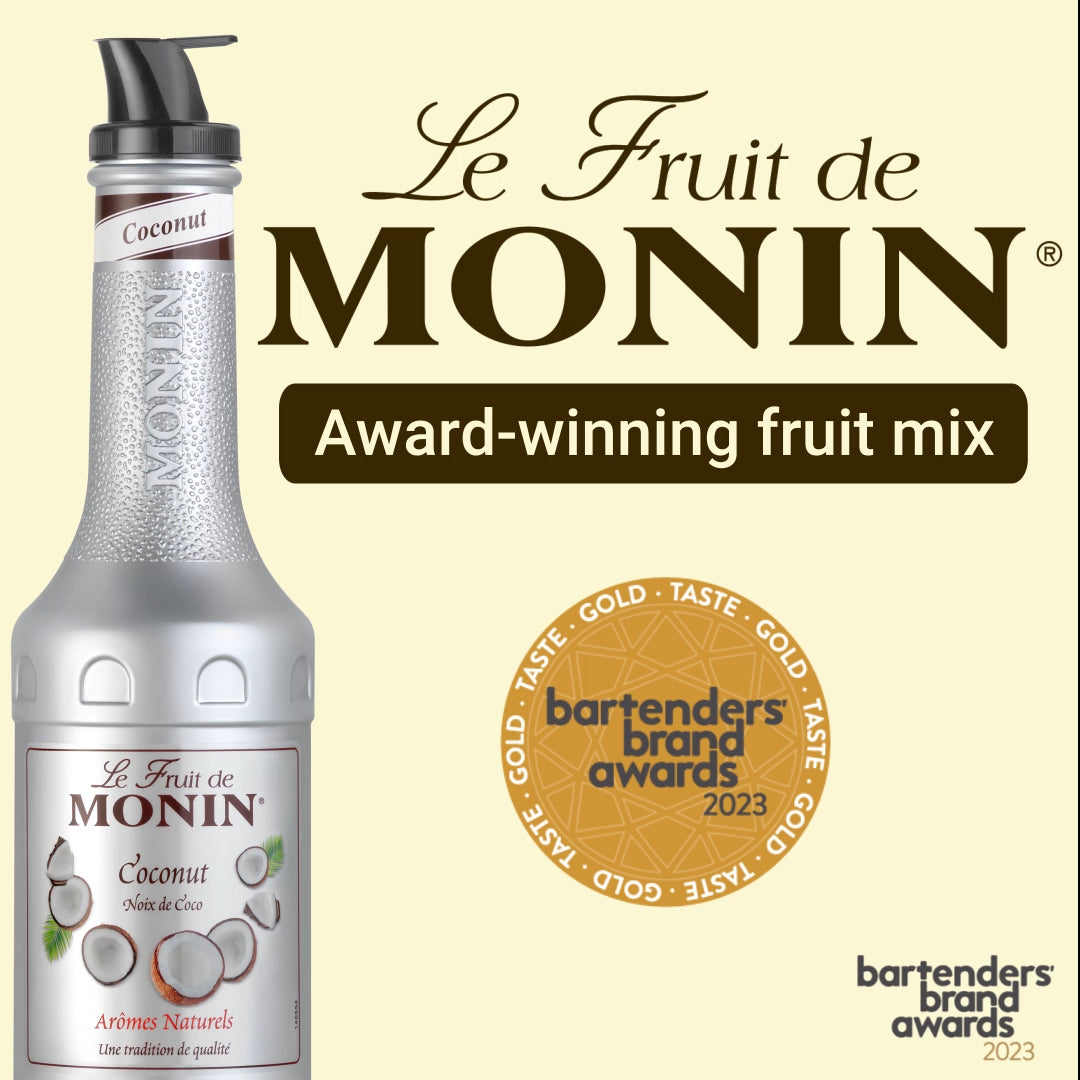 Product Information
Amount Per Serve
Use 15-30ml per serve for cocktails, 30ml for frappes and milkshakes, or 15ml for iced teas and lemonades, depending on recipe.
Ingredients
Sugar, water, coconut milk and coconut grated, condensed MILK, natural flavour, thickener: xanthan gum, emulsifier: mono and diglycerides of fatty acid, acid: tartaric acid (L(+)-), preservative: potassium sorbate. Contains MILK. Contains the equivalent of 30% of coconut.
Product Information
Contains 30% coconut. Contains dairy: non suitable for vegan diet. Suitable for vegetarian diet. Alcohol-free, Halal, Kosher. Natural flavourings. Shelf stable: 18-24 months before opening and 4 weeks after opening in a clean, dry at room temperature (<25°C)
Serving Suggestion
Used in hot drinks, dessert drinks, milkshakes, mocktails, cocktails
Shelf Life Once Open
30 days
Storage Instructions
Store in a dry, cool (<25°C) place and protected from light
Tasting Notes
Flavour: Intense candied coconut taste on the palate. Notes of creamed and desicated coconut on the nose.
Usage Guide
Use 15-20ml per serve for hot drinks, 10-25ml for cocktails, 20-30ml for frappes and milkshakes, depending on recipe
Package Information
1 Litre PET plastic bottle or 70cl glass bottle
Nutritional Information per 100ml
| | |
| --- | --- |
| Energy | 367 kcal / 1550 kJ |
| Fat | 6.4 g |
| of which saturates | 5.4g |
| Carbohydrate | 75.6 g |
| of which sugars | 74.3 g |
| Protein | 1.1 g |
| Salt | 0.04 g |